Marine Robotics Group
MIT Computer Science and Artificial Intelligence Lab

People
Principal Investigator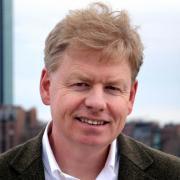 John J. Leonard
John J. Leonard is Samuel C. Collins Professor of Mechanical and Ocean Engineering in the MIT Department of Mechanical Engineering. He is also a member of the MIT Computer Science and Artificial Intelligence Laboratory (CSAIL). His research addresses the problems of navigation and mapping for autonomous mobile robots and underwater vehicles. He holds the degrees of B.S.E.E. in Electrical Engineering and Science from the University of Pennsylvania (1987) and D.Phil. in Engineering Science from the University of Oxford (1994). He is the recipient of an NSF Career Award (1998) and the King-Sun Fu Memorial Best Transactions on Robotics Paper Award (2006). He is an IEEE Fellow (2014). Professor Leonard is also a Technical Advisor at Toyota Research Institute, where he has been working to improve vehicle safety using autonomous driving technologies.
PhD Students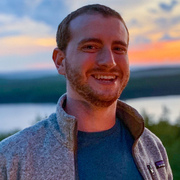 Kevin Doherty is a Ph.D. student in the MIT-WHOI Joint Program and MIT AeroAstro. He received his B.E. in Electrical Engineering from Stevens Institute of Technology in 2017 and his S.M. in Aeronautics and Astronautics from MIT in 2019. His research, supported by an NSF Graduate Research Fellowship, centers at the intersection of machine learning and autonomous robot navigation and specifically aims to enable robust, long-term robot navigation with learning-augmented perception systems.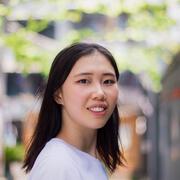 Jiahui Fu
Jiahui Fu is a PhD student in the Department of Mechanical Engineering at MIT. She received her B.E. degree from Zhejiang University, China in 2017, and M.S. degree from University of Michigan, Ann-Arbor in 2018, in Mechanical Engineering. She is interested in long-term object-based SLAM in dynamic environments.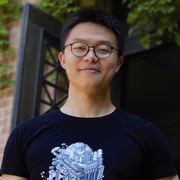 Qiangqiang Huang
Qiangqiang Huang is a Ph.D. student at the MIT Department of Mechanical Engineering. He is interested in non-Gaussian inference for SLAM problems. His research aim is to make SLAM backends more robust and expressive for ambiguous detection, nonlinear measurements, and non-Gaussian noise models, which are common cases in realworld sensors and learning-based detectors. He received his B.E. and M.S. degrees from Tsinghua University.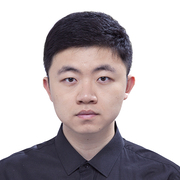 Ziqi Lu is a Ph.D. student from the Department of Mechanical Engineering at MIT. He received his M.S. in Mechanical Engineering from UC Berkeley in 2019 and his B.S. in Ocean Engineering from Shanghai Jiao Tong University in 2017. His research interests lie in the areas of robot autonomy, machine learning, and computer vision. He is particularly interested in achieving long-term robustness in object-level simultaneous localization and mapping (SLAM).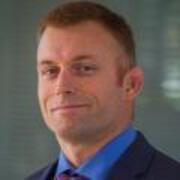 Brendan O'Neill
Brendan O'Neill is a US Navy Commander (O-5) enrolled in the MIT-WHOI Joint Program for a PhD in Applied Ocean Science and Engineering. He is a member of the Marine Robotics Group at MIT and the Marine Unmanned Robotics and Acoustics Laboratory at WHOI. His Masters research focused on low-cost techniques for underwater vehicle swarms. Brendan's PhD research explores human-robot teaming for enhanced diving operations. Brendan is an officer and competition team member for MIT Wrestling and active mentor for One Summit and the Word of Honor Foundation. Brendan's long term goal is to increase human survivability in austere environments such as the deep ocean and space.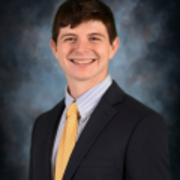 Alan Papalia is a PhD student in the MIT-WHOI Joint Program and MIT MechE Department. He received his BS in Mechanical Engineering from UIUC in 2019 - which now seems longer ago than he had realized. His research focuses on collaborative SLAM and the use of robust and certifiable optimization techniques to improve the reliability of SLAM.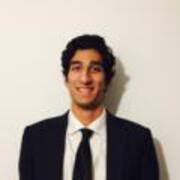 Kurran Singh
Kurran Singh is a third year student in MechE. He received a BSc in Computer Science and Finance from Northeastern University in 2019. His current work focuses on active navigation for object-based underwater mapping.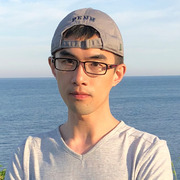 Yihao Zhang
Yihao Zhang is a Ph.D. student at MIT. He received his BS degree from the University of Michigan - Ann Arbor and SM degree from MIT both in Mechanical Engineering. His research interest is the mergence of deep learning and classical methods in applications of computer vision, SLAM, and thermodynamics. He is currently working on using SLAM to improve the object recognition and semantic segmentation performance of a deep neural network. He is also applying deep learning based computer vision techniques to automate the design of microstructures on a boiling surface.
Master's Students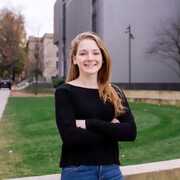 Violet Killy is a master's candidate at MIT MechE and CSAIL's Marine Robotics Group. She received her B.S. in Mechanical Engineering with a concentration in robotics from MIT in 2020. Her research interests include visual-inertial navigation for autonomous robots and legged locomotion.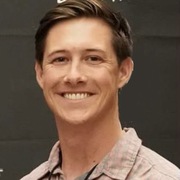 Jesse Pelletier
Jesse Pelletier is a graduate student in the Massachusetts Institute of Technology (MIT) – Woods Hole Oceanographic Institution (WHOI) Joint Program. He received his B.S. in Ocean Engineering from the United States Naval Academy in 2016. Along with being a member of the Marine Robotics Group at MIT, he also works with the Acoustic Communications Group at WHOI. His research focuses on progressing the capabilities of the underwater human autonomous team.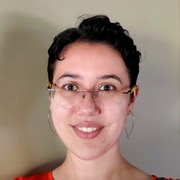 Nicole Thumma
Nicole Thumma is a MEng student with the Electrical Engineering and Computer Science department. She received her SB in Computer Science from MIT in Spring 2020. Her areas of interest are multi-robot navigation, formation control, and localization.
UROP Students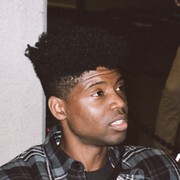 Omoruyi Atekha
Omoruyi is a current undergrad at MIT. He has yet to update this information information, but his supervising grad student didn't want him left out so they went ahead and did it for him. Wow, what a lucky guy, he must have a great grad student!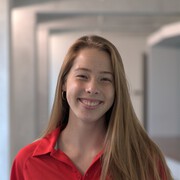 Sophia Franklin
Sophia Franklin is a visiting UROP student at MIT. She is currently working towards a BS in Electrical and Computer Engineering at Cornell University for 2024. Her interests lie in swarm robots and their integration and support of specialized situations as well as everyday usage. She is particularly interested in the computer architecture and design of robotic systems in combination with SLAM-based software.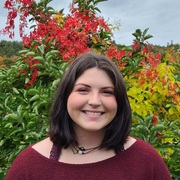 Lilly Papalia
Lilly Papalia is a senior at MIT in the MechE department. She is designing and manufacturing a backpack sensor suite for the mini cheetah robot as her undergraduate thesis.
Alumni
Victor Amblard
Alexander Bahr (Research Scientist at EPFL)
David Baxter (US Navy)
Andrew Bennett (Professor at Olin College, CEO of Arkenets)
Mike Bosse (Zoox)
Cesar Cedena (University of Zaragoza)
Mei Yi Cheung
Tonio Terán Espinoza (Perception Software Engineer at Waymo)
Ryan Eustice (Assistant Professor at U of Michigan)
Maurice Fallon (Associate Professor at University of Oxford)
John Fenwick (Director at Apple)
Hans Jacob Feder (Managing Director at JP Morgan)
Ross Finman (Researcher at Niantic)
John Folkesson (Research Scientist at KTH)
Dehann Fourie (CEO at Navability)
Luke Fletcher (Senior Manager at Toyota Research Institute)
Guoquan (Paul) Huang (Assistant Professor at University of Delaware)
Richard Heller (Sandia Labs)
Hordur Johannsson (Teledyne Gavia)
Michael Kaess (Associate Professor at CMU)
Been Kim (Research Scientist at Google Brain)
Sung Joon Kim (Bain and Co.)
Jacques Leedekerken (Oracle)
John Li (US Navy)
Janille Maragh (PhD student at MIT)
Hunter McClelland (Researcher at Virginia Tech)
John McDonald (NUI Maynooth, Ireland)
David Moore (Dreamworks)
Beipeng Mu (Momenta.ai)
Elias Muggler (KTH)
Paul Newman (Director of Oxford Robotics Institute, University of Oxford)
Edwin Olson (Professor at University of Michigan)
Liam Paull (Assistant Professor at the University of Montreal)
Georgios Papadopoulos (Robotics Engineer at Facebook)
Elizabeth Pedlow
Sudeep Pillai (Researcher at the Toyota Research Institute)
David Rosen (Northeastern University)
Brooks Reed (Cruise Automation)
Richard Rikoski
Mike Salvato (PhD Student at Stanford University)
Tim Setterfield (NASA JPL)
Ted Steiner (Draper Lab)
Julian Straub (Research Scientist at Facebook)
Brent Tweddle (Argo AI)
Mark VanMiddlesworth
Pedro Vaz Teixeira (Humatics)
Christopher Wallsmith
Aisha Walcott (IBM Research Africa)
Matt Walter (Assistant Professor at Toyota Technological Institute at Chicago
Nick Wang
Peter KT Yu (CTO XYZ Robotics)